Pure Space, Vacasa HQ, Ecotrust (& various locations)
Wednesday, July 31st – Friday, August 2nd
The PDXYZ is an interactive and experiential summit that focuses on bridging the generational gap of business.
We're bringing some of the top business executives (CHROs, CMOs, GCs, IT Execs, GMs etc..) from across the PNW and the rest of the country to Portland for a 2 ½ day gathering. We're creating an experience for the attendees that's completely different from typical events while also providing unmatched content and peer networking.
Throughout the 2 ½ days we'll have a series of keynote presentations, interactive workshops, panel discussions and experiences at local venues and headquarters.
For more information about sponsorship, please contact BradCoen@thepeer150.com.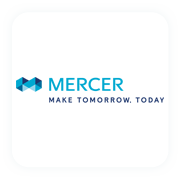 At Mercer, we make a difference in the lives of more than 110 million people every day by advancing their health, wealth and careers. We're in the business of creating more secure and rewarding futures for our clients and their employees — whether we're designing affordable health plans, assuring income for retirement, or aligning workers with workforce needs. Using analysis and insights as catalysts for change, we anticipate and understand the individual impact of business decisions, now and in the future. We see people's current and future needs through a lens of innovation, and our holistic view, specialized expertise, and deep analytical rigor underpin each and every idea and solution we offer. For more than 70 years, we've turned our insights into actions, enabling people around the globe to live, work, and retire well. At Mercer, we say we
Make Tomorrow, Today
.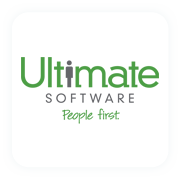 Ultimate Software is a leading cloud provider of human capital management solutions. Built with an inherent focus on people, Ultimate's award-winning UltiPro® delivers solutions for HR, payroll, talent, and time, as well as employee surveys and sentiment analysis—all designed to improve the employee experience at every level of the organization. Founded in 1990 and based in Weston, Florida, Ultimate supports thousands of customers representing diverse industries and managing millions of people across the world.
Location Information Coming Soon!