PEER 150 San Francisco Cyber Attic
Location: GV
Wednesday, May 15th, 2019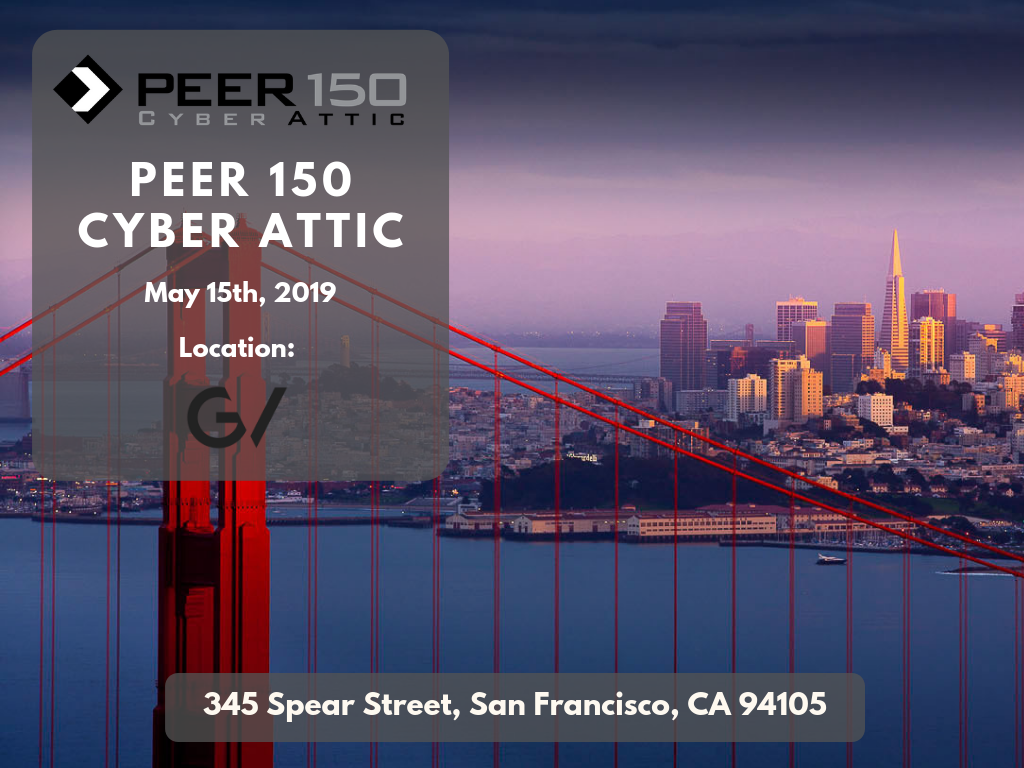 For more information about sponsorship, please contact BradCoen@thepeer150.com.
Cylance® develops artificial intelligence to deliver prevention-first, predictive security products and smart, simple, secure solutions that change how organizations approach endpoint security. Cylance provides full-spectrum predictive threat prevention and visibility across the enterprise to combat the most notorious and advanced cybersecurity attacks, fortifying endpoints to promote security hygiene in the security operations center, throughout global networks, and even on employees' home networks. With AI-based malware prevention, threat hunting, automated detection and response, and expert security services, Cylance protects the endpoint without increasing staff workload or costs. We call it the Science of Safe. Learn more at
www.cylance.com
.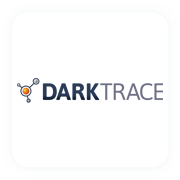 Darktrace is the world's leading machine learning company for cyber security, having developed AI algorithms that mimic the human immune system to defend enterprise networks of all types and sizes. Created by mathematicians from the University of Cambridge, Darktrace's Enterprise Immune System is the first non-consumer application of machine learning to work at scale, across all network types, from physical, virtualized, and cloud, through to IOT and industrial control systems. Installed as a self-configuring cyber defense platform, Darktrace continuously learns what is 'normal' for all devices and users, updating its understanding as the environment changes.
By applying its unique, unsupervised machine learning, Darktrace has identified 30,000 previously unknown threats in over 2,000 networks, including zero-days, insider threats and subtle, stealthy attacks. The company has experienced 600% year-on-year revenue growth. With 370 employees in 23 offices and dual headquarters in San Francisco and Cambridge UK, Darktrace was named 'Best Security Company of the Year 2016,' 'Bloomberg Innovator,' and 'GSN Homeland Security' award winner. The company's valuation is $.5 billion and its investors include KKR, Softbank, Summit, Invoke Capital, and Samsung.

enSilo protects businesses around the world from data breaches and disruption caused by cyber attacks. The enSilo Endpoint Security Platform comprehensively secures endpoints in real-time pre- and post-infection without alert fatigue, excessive dwell time or breach anxiety while also containing incident response costs by orchestrating automated detection, prevention and incident response actions against advanced malware. enSilo's patented approach stops advanced malware with a high degree of precision, provides full system visibility and an intuitive user interface and combines next-generation antivirus (NGAV), application communication control, automated endpoint detection and response (EDR) with real-time blocking, threat hunting, incident response, and virtual patching capabilities in a single agent. The platform can be deployed either in the cloud or on-premises and supports multi-tenancy. To learn more visit
http://www.ensilo.com
.
ThreatQuotient's mission is to improve the efficiency and effectiveness of security operations through a threat-centric platform. By integrating an organization's existing processes and technologies into a single security architecture, ThreatQuotient accelerates and simplifies investigations and collaboration within and across teams and tools. Through automation, prioritization and visualization, you can reduce noise and highlight top priority threats to provide greater focus and decision support for limited resources. For more information, visit
https://threatquotient.com
.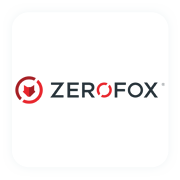 ZeroFOX, the innovator of social media & digital security, protects modern organizations from dynamic security, brand and physical risks across social, mobile, web and collaboration platforms. Using targeted data collection and artificial intelligence-based analysis, ZeroFOX protects modern organizations from targeted phishing attacks, credential compromise, data exfiltration, brand hijacking, executive and location threats and more. Recognized as a Leader in Digital Risk Monitoring by Forrester, the patented ZeroFOX SaaS platform processes and protects millions of posts, messages and accounts daily across the social and digital landscape, spanning LinkedIn, Facebook, Slack, Twitter, HipChat, Instagram, Reddit, Pastebin, Tumblr, YouTube, VK, mobile app stores, the deep & dark web, domains and more.
345 Spear Street
San Francisco, CA 94105
Launched as Google Ventures in 2009, GV is the venture capital arm of Alphabet, Inc. We've invested in more than 300 companies that push the edge of what's possible. In the fields of life science, healthcare, artificial intelligence, robotics, transportation, cyber security, and agriculture, our companies aim to improve lives and change industries.
We've built a team of world-class engineers, designers, physicians, scientists, marketers, and investors who work together to provide these startups exceptional support on the road to success. We help our companies interface with Google, providing unique access to the world's best technology and talent.